What we offer.................................................
After 20 years on trail we have decided to finally settle down and share our experience and knowledge from our home base in the sierrita mountains.
We are continuing to produce sweet, people loving, surefooted, gaited mountain horses out of our young black and white Missouri Foxtrotter stallion Flash of Smoke (aka Lilly Boy) crossed to daughters and grand daughters of Alabaz, our old Arabian stallion who started it all. Check out Lilly Boys first foal crop of 2018.
arise.
over 40 years of experience in dressage, jumping, all western disciplines.
Our obstacle course will soon be available to our students.
I also offer my 'other' hobby Photography. I specialize in horse and nature photography. If you are interested in a photo shoot with your special horse, group or ride photo contact me and let's have some fun.
What we used to offer:
one and two week vehicle supported camping trail rides in Arizona, Oregon and southern Utah.
our seasons started in March and ended in November.
an average of 25 miles per day / 6-8 hours in the saddle.
on well conditioned Arabians, 1/2 Arabians, Missouri Foxtrotter and Tennessee Walkers.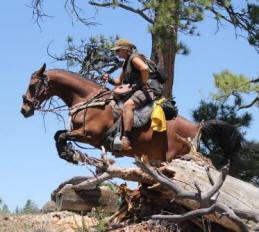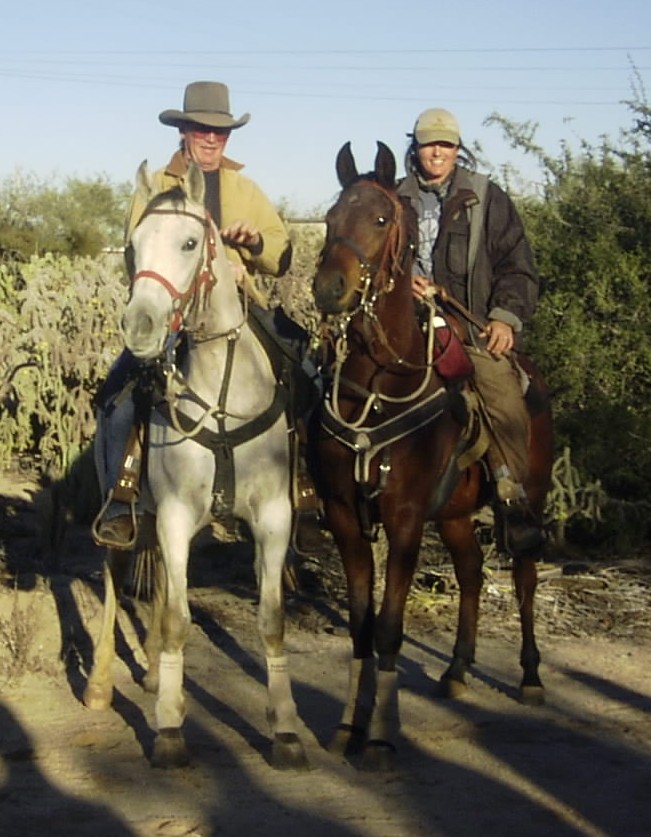 owned and operated by Dominique & Ron Bowers
and the four-legged workcrew