The Stallions
ALABAZ ( AZ India x Alabask )
The stallion who started it all ...

Howdy, Spotsie speaking again. This is my dad above. He passed away in 2012. My mom says he was a very special horse to her and touched many others hearts with his outgoing personality. He definitely changed moms life after they met in 1989. They were unseperable for many years on the trail of life. They have gone to shows, Team Pennings, Rodeo Parades, Endurance rides and covered many miles on trails. He loved to teach kids and adults how to ride and take care of a horse properly. He loved everything and everyone and passed his spirit along to his foals. All of us her with the exception of two are his offspring now and some already the second and third generation. We all respected and loved him. He will be missed. RIP dad.
------------------------------------------------------------------------------
The New Kid Flash of Smoke aka Lilly Boy (Juniper Smoked Ham x Flash's Foxy girl)
registered 2015 Missouri Foxtrotter stallion
Lilly Boy has joined us in May 2017 as a leased breeding stallion. Of course mom fell in love with him and decided later on in the fall to make him family.
He is pretty cool though I agree.... his first foals were born in the fall of 2018 and let me tell you they are something...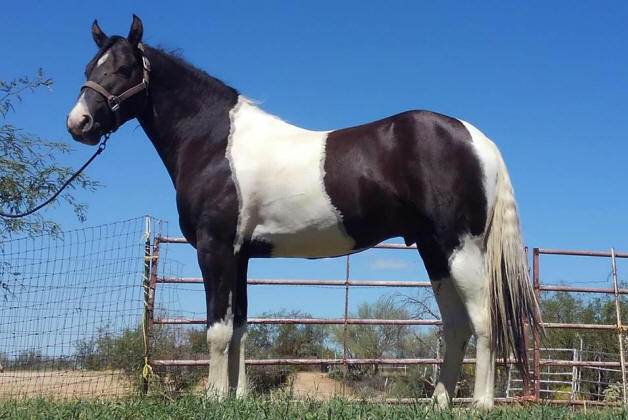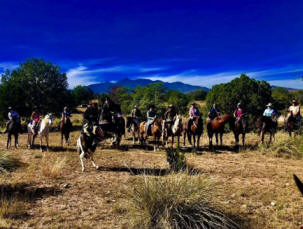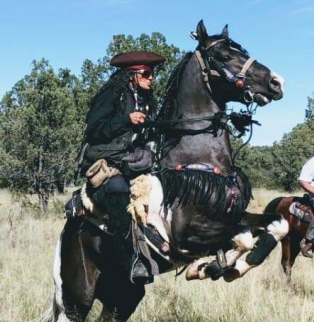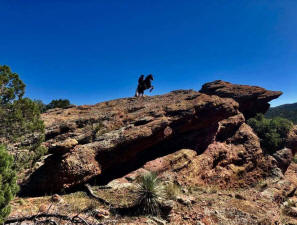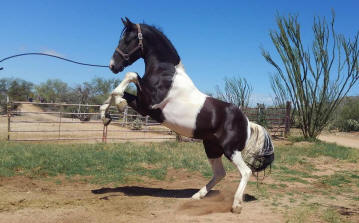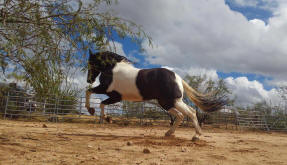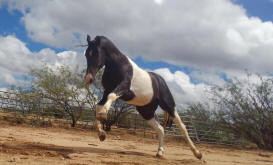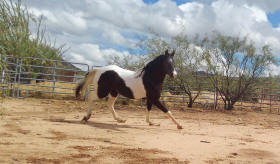 His first two foals.... Like father like son....
Flash of Diamonds aka DAZ (Flash of Smoke x Blue Fire Diamonds)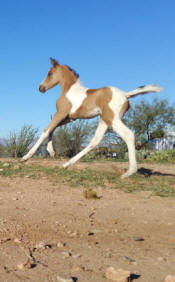 BG's Tornado aka Tor (Flash of Smoke x BG)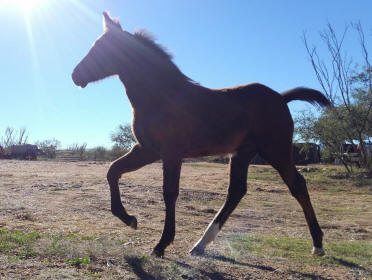 -----------------------------------------------------------------------------