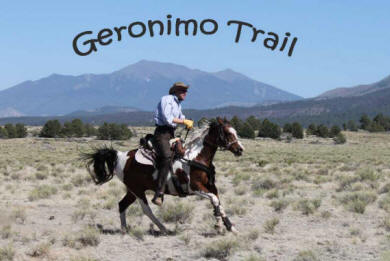 Geronimo Trail
10 day vehicle supported camping trail ride
rating:


dates 2016: June 4 - 13, June 18 - 27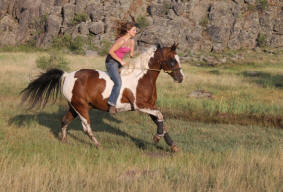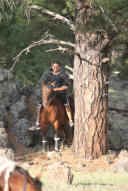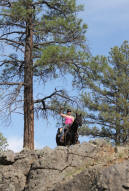 Arizona trail (part II)
Pickup in Flagstaff 5 pm ,departure Flagstaff:
Sat. pickup transfer to Perkinsville. (~ 1 hour drive).
Sun: After a hearty cowboy breakfast we'll select our horses and ride through canyons towards Perkinsville. (~15 miles)
Same camp as the night before.
Mon, day 2: We'll ride north on the Overland trail used by native Americans as well as later on by farmers and soldiers to cross the rim from the lower desert regions to the high alpine regions. Aspen, Pine and Fir trees as well as elk and antelopes will be our constant companions along the way. We'll camp in a large meadow along the trail. (~30 miles)
Tue, day 3: a loop ride overlooking oak tree canyon which ends in Sedona's red rock area. A short Endurance run up KA hill will reward us with incredible views of the neighboring peaks and valleys. (~20 miles)
Wed, day 4: Today we will continue the ride to and across the interstate and further into elk country. Camp will be in a hunters camp along the great western trail. Lots of trots and canters along the way with plenty of opportunities to see large herds of Elk and Antelopes. (~ 28 miles)
Thu, day 5: On we ride following the Great Western trail north out of the heavily wooded areas into the cedar covered hills and endless plains leading to the Grand Canyon. (~ 30 miles)
Fri, day 6: A long ride to Moqui station. The terrain offers ample chance for long trots and canters again. We'll cross the historic Babbitt ranch. (29 miles)
Sat, day 7: From Moqui station we continue along the Arizona trail to Grand View tower. Along the way we'll have some stunning views of the north rim of the Grand Canyon. (16 miles)
Sun, day 8: We'll undertake a ride through the wooded areas along the rim with plenty of chance to view the abundant wildlife and in the late afternoon you'll get a chance to visit the Grand Canyon village for some souvenir shopping and a sunset at the Canyon. Last night will be spent in a lodge at the Grand Canyon.
Mon, day 9: Transfer to Flagstaff. Departure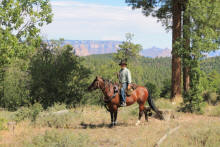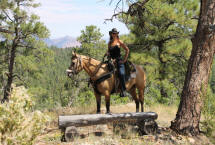 Geronimo Trail June 2013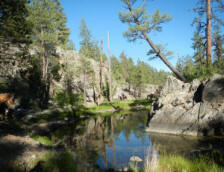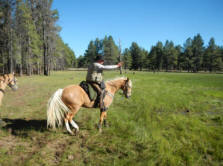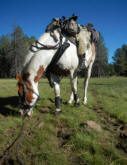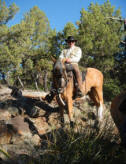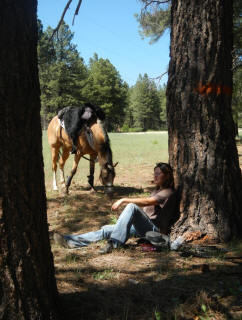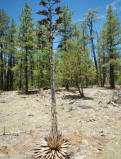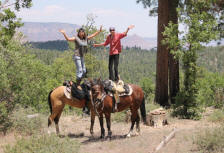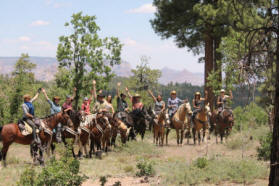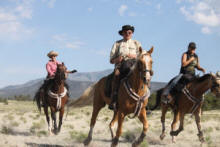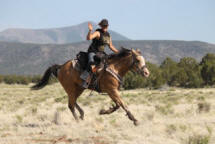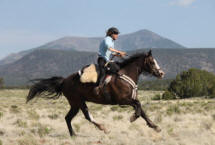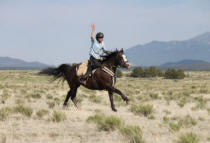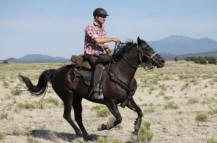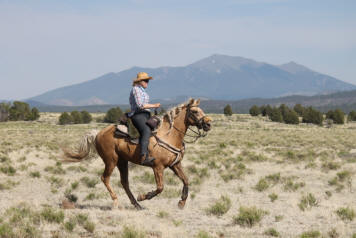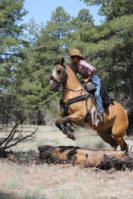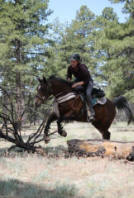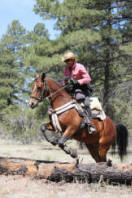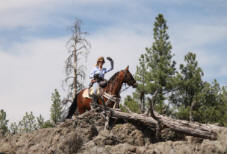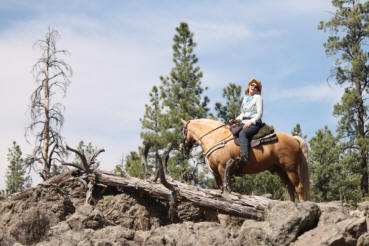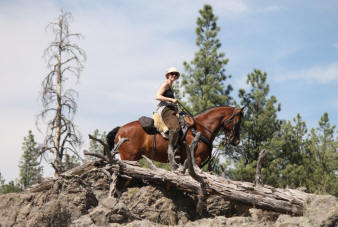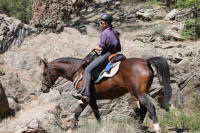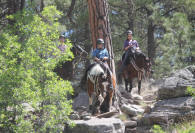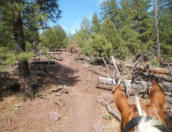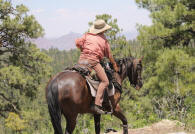 ----------------------------------------------------------------------------------------------------------------------------------------------------
-----------------------------------------------------------------------------------------------------------------
Geronimo trail July 2013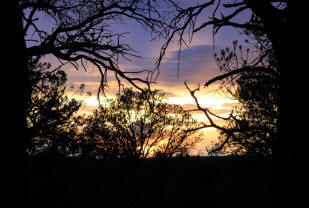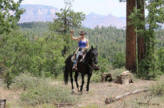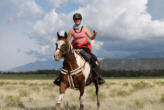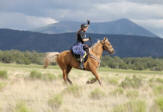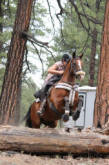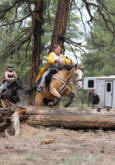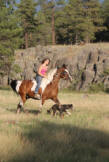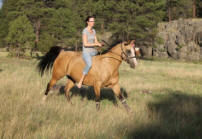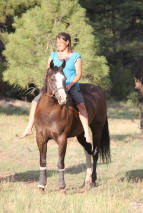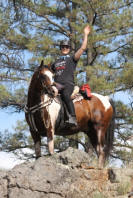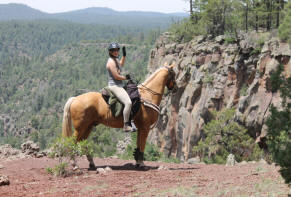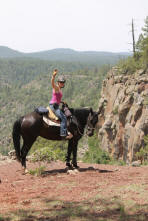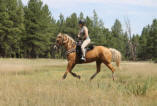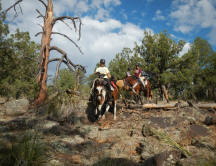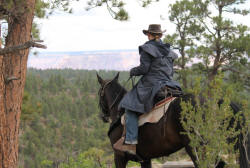 ------------------------------------------------------
Geronimo Trail August 2014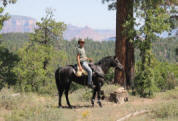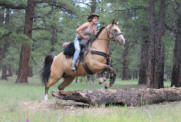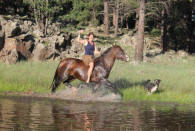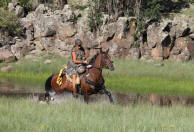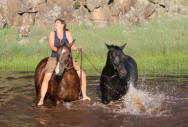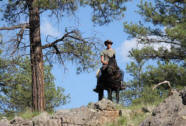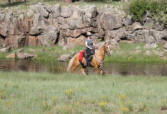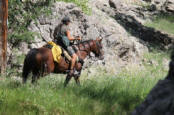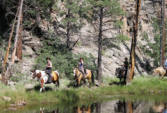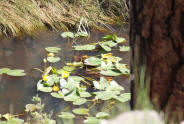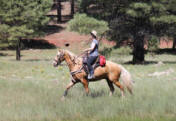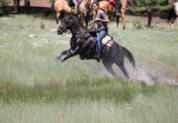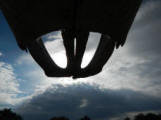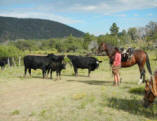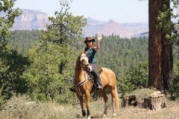 ----------------------------------------------
Grand Canyon XP ride