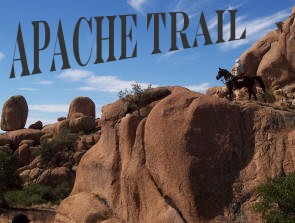 rating :


Dates2016: April 16 - 27, May 14 - 25, september 17 - 28, october 8 - 19
12 day vehicle supported camping trail ride
The Apache trail will lead you deep into the Sonoran Desert. Through fields of cacti, towering saguaros, up into sub alpine regions of the Santa Rita mountain range we will follow in the footsteps of famous Apache chiefs Geronimo and Cochise. We will visit famous wild west town like Tombstone and Sonoita where the spirit of the west still exists. The first week of this trail will lead us thru the real Sonoran Desert of southern Arizona with its variety of cacti and native wildlife. The second week we will ride the major mountain ranges of south eastern Arizona.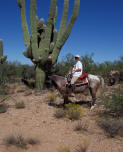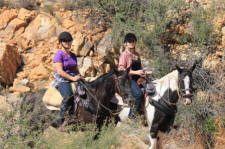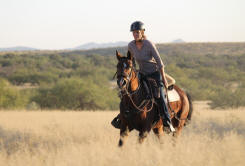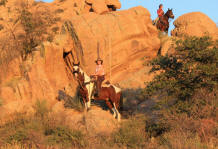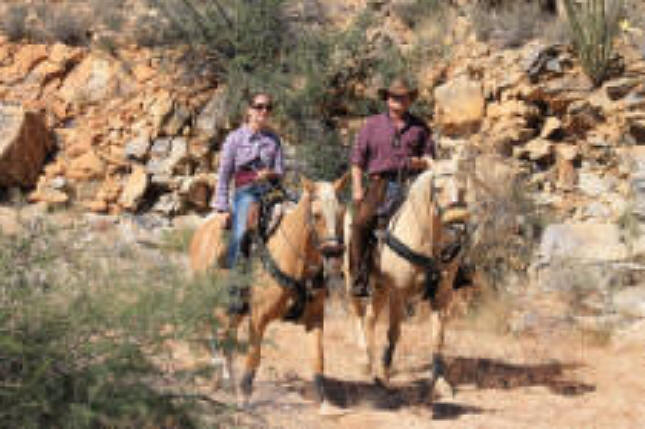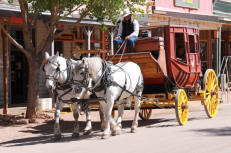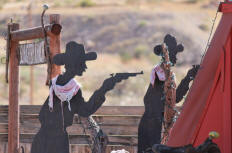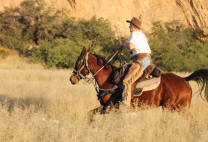 Apache trail itinerary
Arrival/Departure: Tucson, AZ (pick up at 7:00 pm, last night at Quality Inn airport)
Sat, day 1: Arrival and pick-up at the Tucson, AZ, Intl. Airport and transfer to our camp in the Foothills of the Sierrita Mountains.
Sun, day 2: After a hardy cowboy breakfast we'll have a brief pre-ride meeting and than select our horses for the next one or two weeks. We'll saddle up and go for a introductory ride around camp. In the afternoon we'll drive to the Desert Museum (no stuffed animals; it's a zoo with all those creepy, crawling, flying and biting desert inhabitants) and maybe do a quick stop in town for some last minute shopping on the way back to camp.
Mon, day 3: We'll ride through some of the largest cattle ranches of the southwest to our next camp by Pozo Nuevo. This ride will lead us through the typical Sonoran desert with majestic Saguaros and other cacti (watch out for those Jumping cactus; they got their name for a reason). (6-8 h, 20 miles)
Tue, day 4: Today we'll discover a different Arizona. The cacti soon give way to the grass covered plains of the Buenos Aires wildlife refuge. Antelopes, a diversity of deer, Javalinas and any number of smaller creatures inhabit this area. Our camp is setup for one of those vacation sunset photographs. (6-8 h, 20 miles)
Wed, day 5: A long days ride will take us by Yellow Jacket and to Arivaca Lake. Prepare yourself for a 7 mile long canter along a beautiful sand wash and the increasing mountain terrain with endless views. There will be an opportunity to go for a refreshing swim at the lake after the ride. (8-9 h, 25 miles)
Thu, day 6: A long ride along the Mexican Border to Pena Blanca will take us by Ruby (a historic mining town turned ghost town) and to Sycamore canyon, where we can look for goedes in the midst of an impressive canyon. (8-9 h, 25 miles)
Fri, day 7: Today is transfer day. There'll be an opportunity to do some shopping in the border town Noglaes and a afternoon ride along the Arizona trail from Patagonia into Gardner Canyon at the base of Mt. Wrightston. (1-4 h, up to 12 miles if time permits)
Sat, day 8: We'll follow the Arizona trail north to Kentucky Camp ( another historic mining depot). Still working Gold mines and steep mountain trails will make this ride an unforgettable adventure. We'll return to Gardner Canyon via the steep but scenic Aliso springs trail. (6-8 h, 18 miles)
Sun, day 9: In the morning we'll take a short drive to Tombstone for some more excitement. After a 'real' gunfight at the Helldorado we'll head out into the Dragoon mountains where we spend another afternoon riding through very picturesque rock sculptures of Apache country. ( 2 h, 6 miles)
Mon, day 10: Today we'll follow the trails of the Apache chief Cochise. The ride over the stronghold divide, a ride to Halfmoon tank, and up the hidden trail the Cavalry used to find the renegades, will take us around the entire mountain range, back to camp. ( 9-10 h, 28 miles)
Tue, day 11: The final ride today will lead us up the rocky slopes of Slavin Gulch to the old Chinaman's mine. One last impression of the wild west and we'll return to Tucson for a farewell dinner. The last night will be spent at the Quality Inn by the airport.
Wed, day 12: Departure in 2008 we'll offer the last night at a hotel near the airport Friday night for our first week guests as well as for the second week guests after dinner Friday evenings.
Apache Trail May 2013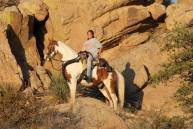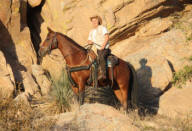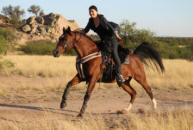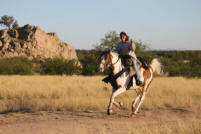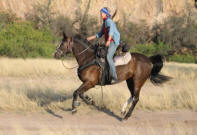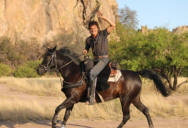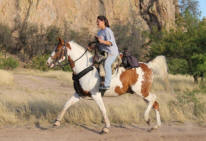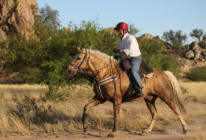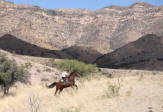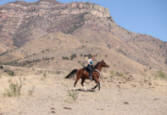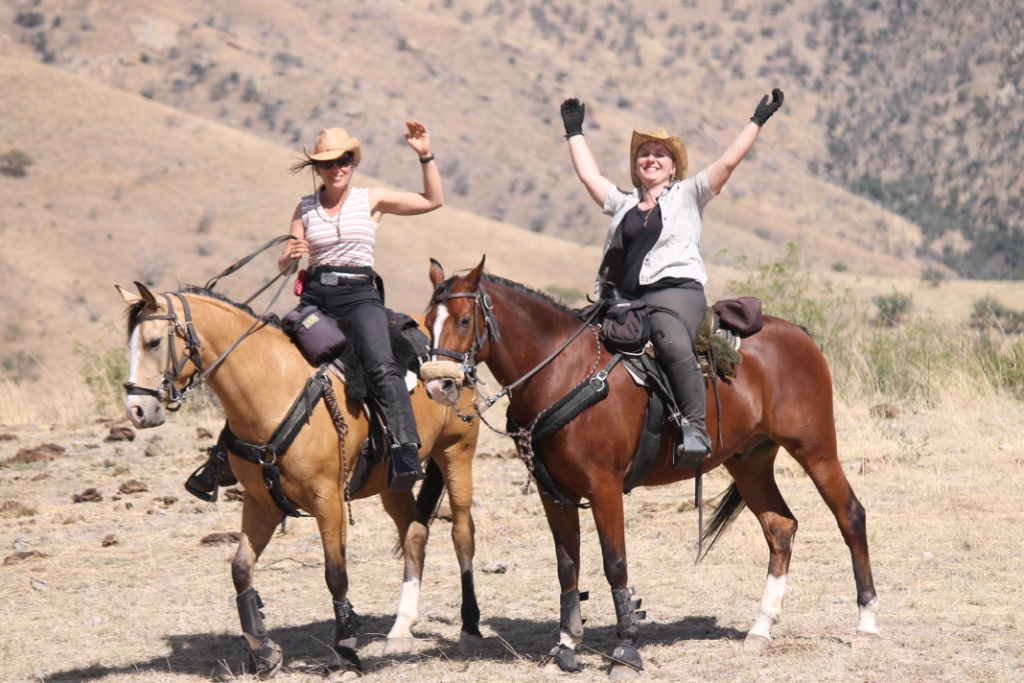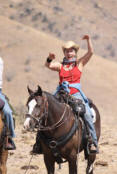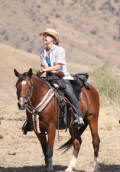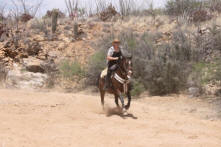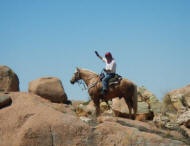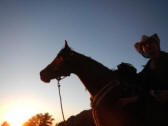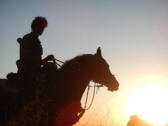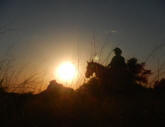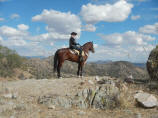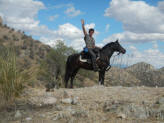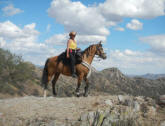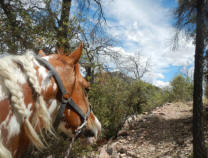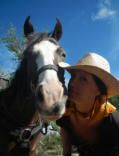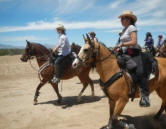 ===================================================================
Apache Trail september 2014